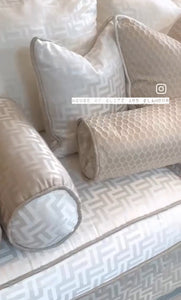 Our FF Bolster is handmade to order by our in house team at House of Glitz and Glamour.
The size is 18" x 8" and is available in White or Beige or a combination.
When you place your order we will contact you to see what design you would like. 
Please note the Bolsters are hand made to order, we aim to despatch in 3 to 14 days.