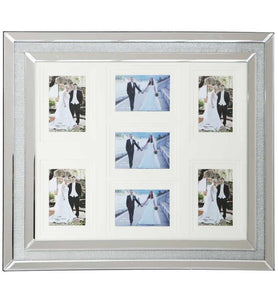 Part of our popular Glamour series this  charming photo frame can fit  6x4  OR 7x5 or 8x6 size photos.
Designed to hold 7 photographs this photo frame is perfect for displaying your cherished memories with adding an indulgent touch to your décor.
Dimensions : 70CM( W) x 60CM (D) x 3.5cm (H)
Colour : Clear /Silver .