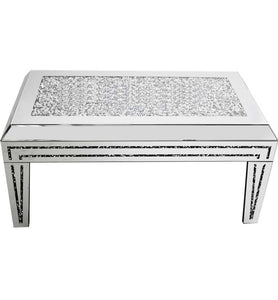 A striking balance between a simple piece of furniture and understated glamour.

Borders filled with shining  diamond like crystals , this  beautiful item is made of Mirrored Glass  and MDF . 
This modern and  contemporary Furniture is  an added luxury to any home .

Dimensions :110(W) x60(D)x 40 (H) cms
Colour :   Clear /Silver .